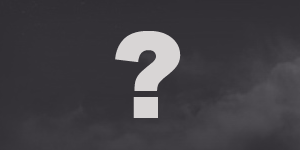 Having raided a couple of times now and seen how 4.0.1 has played out, I went back to rehash my 4.0.1 guide. I'm still getting quite a lot of hits for it, so I figure it's a useful exercise.
All I can say is Wow! I really missed just how little use there was for Heal in 4.0.1. That unfortunate misjudgement had ended up tainting my talent spec suggestions (Strength of Soul rather loses its shine when you never cast Heal) as well as cropping up a couple more times throughout the guide.
I've remedied that embarrassing little problem now, thankfully, and the guide should now correspond a lot better to the actual 4.0.1 experience.
With retrospect I realise that a slow-and-small-but-cheap spell would have been tricky to shoe-horn into the existing content, but I can't help feeling an opportunity has been missed to practise using it in a raid situation where we're not also trying to contend with new fight mechanics at the same time.
As it is, with almost infinite mana in ICC gear you can just do what you always did, spamming Flash Heal on tanks and bubbles on the raid.
Ah well, this just postpones the learning phase, I suppose.
Possibly Related Posts: