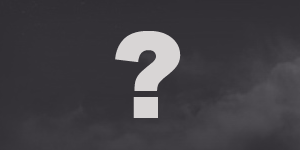 This is a follow-up to my previous post on the subject, to look in a bit more detail at actual, not just potential, returns from From Darkness, Comes Light.
As of 1st July 2012 I've merged the corrections and the discussion on the various options from here into the previous post to keep it all in one place. The big change is that the recent buff to Mindbender with Build 15799 (1.0% per swing -> 1.3%) it's a stronger choice now and competitive with the others, although still probably not an automatic go-to since PW:Solace and FD,CL have greater potential.
FD,CL Procs and Regen
In my initial comparison of FD,CL procs I chose to simply treat them as occurring on 15% of casts, and thus attributing 15% of the mana saving (19,500 mana) to each eligible heal.
That's fine in spreadsheets and for simplifying the analysis, but how can we quantify the randomness? One way is to simulate a lot of encounters and see what sort of range we might expect.
Considering a 5-minute fight, and two usage scenarios, here's what I get from an arbitrary run of the sim (10,000 iterations):
Bare minimum – 2 casts per minute – Mean saving per fight: 29,253 mana – StdDev: 22,456 mana.
Tank-healing heavy – 20 casts per minute – Mean saving per fight: 295,563 mana – StdDev: 70,406 mana.
The standard deviation (StdDev) is a measure of the size of the variation from the average, and that's the important figure here. The more statistically-minded will already have drawn their own conclusions, but for the rest of us the short version is this:
If you're casting FD,CL-eligible heals infrequently you might get lucky and nearly double your returns but you're just as likely to end up with practically nothing. If you cast frequently you're better off, but you could still end up losing out on a quarter of the returns you were expecting.
Obviously over a longer fight the numbers will even out a little better, but the majority of the fights do fall into the ~5-6 minute range, at least in Cataclysm.
The point of all this is that because of the huge variations of FD,CL's procs you really need to be casting a lot of eligible heals to be sure of getting the benefit. When comparing PW:Solace and FD,CL, you should underestimate the value of FD,CL, particularly if running out of mana is likely to be a killer rather than an inconvenience. PW:Solace gives you flexibility that FD,CL does not.
Again, this doesn't change the conclusion that PW:Solace is better for raid healing and FD,CL only if you're tank- or single-target-healing a lot, but it does shine light on the massive unreliability you can expect to see in FD,CL returns.
Possibly Related Posts: