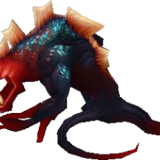 Tier 3 of the Priest talent tree for Mists of Pandaria will be all about mana regeneration. But which is the best option: From Darkness, Comes Light? Mindbender? Or the shiny new Power Word: Solace?
Updated 24th June, see the follow-up post for details.
Updated again 1st July, to take account of the 1.0% -> 1.3% bump in Mindbender's mana return. This changes the conclusions a little: originally Mindbender was barely an advantage over Shadowfiend, now it is a viable option.
For another take on this, Derevka at Tales of a Priest has carried out a similar analysis including presenting the data in some slightly different ways. That's well worth a read as well; more eyes and more opinions are of course always a good thing for the community, as are different ways of explaining and presenting things.
It Depends
Obviously it's going to be situational, there's no question about that. Each of the talents has a different focus and will help in different scenarios:
From Darkness, Comes Light – Gives you a 15% chance on casting a Smite, Heal, Flash Heal, Binding Heal or Greater Heal to get a free, instant-cast Flash Heal. You can store up to 2 free heals.
Mindbender – Replaces Shadowfiend with a Mindbender. With Mindbender you get 1.3% Mana per swing instead of 3%, but a 1 minute CD instead of 3 minutes. You also get an extra two swings from the Mindbender because it has a 15s duration compared to the Shadowfiend's 12s. The Mindbender's damage is around 5.5k per swing (for me at level 88) compared to around 6.5k for the Shadowfiend.
Power Word: Solace – New! Deals light damage to an enemy, but grants 2% of mana back per cast. Priestly Telluric Currents, if you will. (Currently this restores mana even against immune enemies or if you miss, which is convenient).
First I'll look at Mindbender and compare it to the other two options, then discuss the comparison of FD,CL with PW:Solace. If you just want the short version, then skip to the conclusions.
Mindbender
The graphs below show the amount of mana returned for Mindbender compared to Shadowfiend for a range of fight durations from 3 to 12 minutes. Because Mindbender replaces Shadowfiend, this is the net benefit of taking the talent.
The first shows the best-case situation, where you cast Shadowfiend or Mindbender pretty much on the pull and none of the mana returned is wasted. At level 90 this is consistent with chain-casting anything but Heal. This also assumes a 15% miss chance (healers are likely to have no hit bonus, and 15% is the standard chance to miss a boss-level mob).
Under this scenario Mindbender generates additional mana, both because of the extra swings and higher mana per swing, and because of the greater granularity (so you can fit more casts in.
If you don't need the mana in the very early stages of the fight and delay the first casts of both until you've opened up a suitable mana deficit, the effect is more pronounced. The second graph shows the effect if you choose to delay Shadowfiend for a minute after the pull compared with waiting 20 seconds to cast Mindbender (in both cases the delay is sufficient to let a sufficient mana deficit build up, even being fairly frugal with mana).
In this case the greater granularity of Mindbender lets you fit an extra cast in much earlier, opening up a slightly larger gap over most fight durations.
However, remember that the benefit of Mindbender is the difference between Mindbender and Shadowfiend. So the possible advantage of Mindbender over Shadowfiend needs to be weighed against the potential benefit of the other two talents.
Looking at the graphs the gap widens and narrows as the encounter duration changes. For a 12-minute fight the gap is the largest, at 162,180 mana. To compare that to the other talents, consider that PW:Solace gives 2%, or 6,000 mana, per cast. So Mindbender equivalent to 162,180/6,000= 27.03 PW:Solace casts over the course of the fight, which is 2.25 PW:Solace casts per minute over 12 minutes. So if you can squeeze in just over 2 PW:Solace casts per minute, PW:Solace beats Mindbender. Since 2 FD,CL-eligible heals are worth roughly 1 PW:Solace cast, double those figures to see how Mindbender compares to FD,CL.
Let's look at how the gap looks over the same range of fight durations as before:
The dotted line is where things used to be at 1%, and the solid line is the current state, including the buff to 1.3%.
While there is a lot of variation depending on the fight length, the range is generally between 1 and 3 PW:Solace casts needed to break even, and typically comes out around 2, on average.
The bottom line is this: if you can cast at least 3 PW:Solaces per minute of the fight then Mindbender is simply the weaker choice. If you're not sure, check the chart and consider the likely fight length, and decide whether you think you can hit the target number instead.
Mindbender does have other advantages to be aware of though that could change the equation in specific cases:
If your Shadowfiend is likely to get killed, the Mindbender gives you more bites at the cherry. 2/3 of the mana if one Mindbender dies is better than 0/3 if you lose the Shadowfiend. But this shouldn't be a huge problem. More importantly;
Mindbender is very much fire-and-forget. When the button lights up you just cast and get a nice mana income. No fuss, no bother. Usually encounters aren't non-stop from start to finish, but if you find yourself really struggling then MB isn't a bad option
The Mindbender does a lot more damage over the course of the fight. Each SF cast is good for about (depending on crits and misses etc, of course) around 50,000 damage; Each Mindbender cast also accounts for around 50,000 damage but you get 3 Mindbenders to every Shadowfiend, so you're comparing 50,000 to 150,000. When DPS counts, Mindbender gives an advantage, albeit a small one.
FD,CL vs Power Word: Solace
If you're not casting single-target heals very often, the choice becomes simpler because you're not going to see the benefits of FD,CL. But if you're doing a bit of both, how do you decide?
Let's get a feel for the numbers first.
Assuming no internal cooldown, FD,CL has a 15% chance to proc from one of the named heals. We can (very roughly) say that each eligible cast you make is worth 15% of the mana cost of Flash Heal, or 2925 mana at level 90.
PW:Solace is worth 2% of your mana per cast, or 6000 mana at level 90.
With those numbers in mind, have a look at your logs or just make an educated estimate of how many times you're casting an eligible heal in a fight. Divide that by 2 and that's how many PW:Solace casts you'll need to squeeze in to come out ahead.
Remember that Evangelism procs from Penance in MoP, so if you're heavily raid healing then you may not need to cast Smite at all. This means that FD,CL is not an automatic choice for Discipline even if we're using Archangel liberally.
As a general rule of thumb to get started, if I were going to be primarily raid-healing I'd lean towards PW:Solace to begin with, while if I knew the tank might need more attention on a given encounter I might try FD,CL as my first pick. But the key to maximising this is actually reflecting on your healing style and the number of PW:Solace opportunities in a given encounter and making an informed decision.
Conclusions
For tank healing FD,CL looks like the strongest choice. If you're able to cast more than 6 FD,CL-eligible heals per minute (and you should be if you're healing the tank) then FD,CL beats Mindbender. Deciding between FD,CL and PW:Solace is trickier, but bear in mind that you need to fit in at least 1 PW:Solace for every FD,CL-eligible heal you cast. If you're throwing a stream of Heals and Greater Heals (with PW:S, Penance, PoM and Smite/HF woven in) at your tank then you're looking at somewhere on the order of 10 PW:Solace casts per minute to break even.
For raid healing PW:Solace should be your first choice. To guarantee to beat Mindbender you need to fit in 3 Power Word: Solace casts per minute on average, but you can often come out ahead with just 2 PW:Solaces per minute.
However, if you're finding yourself in a 'floater' role and you find that you're casting more than twice as many FD,CL-eligible heals (Heal, Greater Heal, Binding Heal, Flash Heal and Smite) PW:Solace casts, then you might see a greater benefit from picking FD,CL. I'd recommend starting off with PW:Solace and looking for as many opportunities to cast it as possible, and then checking your logs and seeing what's most appropriate for your playstyle.
Remember that PW:Solace has the most potential if you can find and take the maximum number of opportunities and cast it as often as possible.
Mindbender is valuable for non-stop raid-healing when you aren't going to benefit from FD,CL but also can't squeeze in enough PW:Solace casts. Its fire-and-forget nature leaves you free to get back to what you're doing without much thought and management.
Possibly Related Posts: