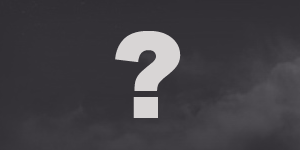 Moonra, the Resto Dude, recently proposed as the BA Shared Topic the question of how to assist or protect your team mates, to the benefit of everyone. This is an excellent topic, and in answering the question I decided to follow the "What healers want the rest of the raid to know"/"What the rest of the raid wants healers to know" format as used on WowWiki.
What healers want the rest of the raid to know
We can see your health – Yes, really. If I had a copper for every time someone asked for a heal, I'd be gold capped by now. Well, maybe not quite, but the point is that if you're not getting a heal, it's unlikely to be because we don't know it's needed; it's much more likely to be because someone else is lower than you or taking more damage than you now, because we're moving or debuffed, or just because we're doing something else.
What's more, calling for a heal, especially on Vent, just adds to our processing load and will (albeit slightly) further delay your heal.
While we're at it, let me get it on record that I can also see when you're dead (chances are I'm kicking myself about it) so if you proceed to ask me for a res, rest assured you'll be the last person to get one.
Replenishment is not optional – Theorycrafting and gear choices are all based on the assumption of 100% Replenishment uptime, and we all gem for Intellect because it's our best mana regeneration stat. Blizzard have even stated that they balance encounters and gear around having replenishment in raids. So if there's not at least 1 replenishment in a 10-man raid, or 2 in a 25-man raid, and you can provide it then please consider doing so, even if it's a personal DPS loss (Shadow Priests who refuse to Mind Blast, I'm looking at you…). Let us know about your sacrifice and we'll thank you for it.
We won't be able to heal through stupid forever – There's an interesting argument that crops up now and again. The premise is that DPS is uncapped, that is to say that more DPS is always better. Therefore if a healer has a spare GCD, they should be using it to protect a DPS player, allowing them to ignore environmental effects which might otherwise require them to move, lowering their DPS.
I don't like people trotting out this argument very much because it assumes that healing resources are unlimited and that unused GCDs are 'wasted' time. This might be true at the moment in a lot of the raiding content, either because you have 'too many' healers or too much mana regeneration, but it isn't on hard modes and shouldn't be in Cataclysm, if Blizzard don't disappoint me.
The reason you died is usually not "I didn't get a heal", and the solution is usually not to add another healer – Of course, sometimes this is the reason you died, and sometimes you do need more healers, but usually the answer to both is "I took too much damage".
Encounters, particularly on normal mode, are not balanced around an assumption that your healing team changes by more than one, if at all, over the course of a raid. If six healers is sufficient for the rest of the encounters, then six should be able to handle this one just fine as well. Look around at the damage being taken and where you can reduce it, before changing the team around.
Healers aren't omniscient, tell us things! – Aunna mentioned this in his response (points 2 and 7), and he got it spot on: if you need an Innervate, Salv, Mana Tide or Hymn of Hope then ask for it. If you're blowing your tanking cooldowns, make a macro to tell us about it, and if you need a cooldown and haven't got one available, ask for it. If you're going to swap tanks, give us a 3, 2, 1 so we can get Grace, various Shields and other buffs on you in advance. We're concentrating on a lot of things, and we can't guarantee we'll always remember everything.
Buffing is everyone's job – I don't begrudge the cost of Devout Candles to buff the raid, I'm talking more about rebuffing in combat. During a fight, if someone Soulstones or gets Rebirthed, locating them and rebuffing them takes valuable global cooldowns. Perhaps I'm more sensitive to this as a Priest with three buffs, but I really appreciate DPS taking the time to throw a Fort/Spirit on the newly-resurrected player so I can concentrate on healing them up instead.
Cleansing is everyone's job – Especially in 10-man raids, it's entirely possible that one dispel type is being covered by one or no healers, so always make sure you've got raidframes up that can show dispellable debuffs, and if things aren't being cleansed quickly enough, help out.
Sometimes cleansing can be more powerful than healing (there are some DoTs in Cataclysm instances which tick for 4,000 per second, compared to an 8k Heal; in this case, a Dispel is by far the best choice).
Meters aren't everything – (Disclaimer: I know that DPS meters are far from the whole story for DPS as well, but they tend to be more relevant than healing meters for healers). Healers work by assignment, and work in very different ways.
A healer with low healing might still have been playing an important role, might have been dispelling, maintaining a steady stream on the tank(s), or might have been saving their mana and cooldowns for a different phase. Professor Putricide and heroic Anub'Arak are classic examples of fights where some of the healers may have dismal eHPS for most of the fight because there's simply very little to heal until the final Phase.
And if you're complaining about Disc Priests and not showing absorbs in your meters, go get Skada or RecountGuessedAbsorbs this instant!
Your pet is your problem – Hunters, Death Knights and Warlocks are balanced around supporting their pets, should they take damage in combat, so healers shouldn't need to heal them except in certain exceptional cases (a Warlock tanking Prince Keleseth comes to mind). We may choose to do so, if we have spare GCDs, in order to help your DPS, but you shouldn't be relying on it. See point 3.
If we have to run, so do you – Ah, the perennial favourite. If we wipe and I release and run back in, I fully expect you to do the same unless I say otherwise. Not much is more likely to make my blood boil than knowing that while I spent my time on the corpse run you were off getting a drink, feeding the cat, having a smoke, taking the rubbish out, or any other miscellaneous task.
It's just disrespectful to assume that my time is less valuable than yours. I'm afraid the passive-aggressive side of me comes out at those moments and you'll find yourself staying dead until you at least show willing and release (at which point I'll probably res you, just to speed things along).
What the rest of the raid wants healers to know
Some damage is unavoidable – While usually there's room to shrink down the amount of damage the raid's taking, some raid damage is inevitable – that's why we have raid healers, after all. Be realistic and always consider whether someone's death was truly their fault for taking damage, or if they did in fact just slip through the cracks.
DPS is not "faceroll" – Sure, no one's arguing that healing's not mentally demanding and often thankless, but DPS can have plenty to concentrate on as well: focusing on the right target, spotting new adds spawning, maintaining a sometimes complicated priority rotation, keeping DPS high while moving, and so on. Don't assume that a DPS standing in the fire is being a "moron", we might just have other things on their plate demanding their attention.
While we're on the subject, we agree that healing is a difficult job, but that still doesn't qualify you to tell us how to do our job, even if you do sometimes spec Elemental, Enhancement, Shadow, Feral, Balance or Retribution at the weekends.
If we can help you out, tell us how! – It's better to light a candle than to curse the darkness, as they say. There's no sense sitting in the healer channel complaining about the DPS being all spread out if you've not taken the time to ask us to group up so your chain heal bounces properly. A lot of fights require >12 yard separation so spreading out is probably the safer default choice, and if we're not dying, why would we change?
Likewise, if there's a tricky healing phase coming up, for example one of the healers is currently an ice block while another has Unchained Magic, mention this on Vent so your DPS and tanks know we're on our own for a while.
Power Infusion is delicious – This is a bit of a Priesty one, sorry! I'll admit I've not theorycrafted this much, but my two favourite targets for PI are Fire Mages and Moonkins under Lunar Eclipse (hasted crit-boosted Starfires are made of pure win). I gave up on Arcane mages, despite how useful the mana cost reduction might have been, after the umpteenth error message because their own haste proc had gone off.
Pro-tip: PI doesn't stack with Bloodlust (the haste bit anyway, the mana cost reduction still works), so check when BL is due in this fight so you don't waste it.
CCing can be dangerous – CCing mobs, which is usually the job of ranged DPS, is not without its risks and difficulties, and healers can help us by being aware of those tasked with CC, healing us if we take damage (from the mobs directly or from having to move into more dangerous territory) and using other tricks to help out:

Priests can use PW:S on casters to help us get a cast off even if our target is making trouble, and this goes double if we happen to be using a Succubus for your CC (remember those days? They're coming back!). Hunters kiting mobs over traps might find a Body and Soul useful too.
Shaman can use their Earth Shield to prevent spell pushback as well, or use an Earthbind Totem to hold mobs in place long enough for CC to be (re-)applied.
Paladins can use their Hammer of Justice on a loose mob before it can get to its CCer, or just taunt it for a moment – you're likely to be tougher than a clothie.
Druids can use Entangling Roots to protect a CCer, or if you're a Tauren you can use your War Stomp to stun them for a moment.

If you get aggro, don't run away – You know how annoying it is when you can't heal someone because they're out of range or line of sight? This is the tank's equivalent. Healers have a 40 yard range, and like to stand as far away as possible, while a tank's taunt only has a 30 yard range.
As natural as it is to run away from the big angry dragon/skeleton/zombie/ooze/whatever that's chasing you, if you do then the tank will be unable to reach you to get it back without moving, and a great many encounters punish tanks for moving by Flame Breathing the raid. It takes a lot of discipline and practice, but it is possible to train yourself out of this habit.
Possibly Related Posts: