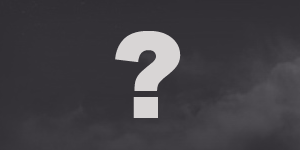 My favourite fight of this expansion so far has to be Nefarian's End. Not because of the environment, although the moving platform and lava pouring from the walls is a great setting for a fight, but because in this encounter I really feel like I can flex my Priestly muscles: I go from tank healing in Phase 1, to intense multi-target healing on the platforms in Phase 2 to a mix of the two as we push through Phase 3. It feels good to shift gears during a fight.
Phase 1
In this phase I'm assigned (with a little informal help) to the Onyxia tank. Because there's just the tank in range for most of the phase I've kept hold of my Atonement spec and use a mix of Smite, Penance and PW:S to keep the tank up. Binding heal helps get my health back up after Electrocute, and I can PW:S myself so a Tail Lash and Electrocute combination doesn't embarrass me.
With Train of Thought shortening the cooldown on Penance and Archangel helping with throughput and a little bit of mana return, it works out as a pretty mana-efficient way of keeping a tank up when there's no concerns about the heals going anywhere else.
Plus, although I might not do much damage to Onyxia I do manage to crank out around 8k DPS during Phase 1 and every little helps!
Phase 2
Here's where we really kick it up a notch, and Disc comes into its own in this phase.
Right from the start I throw a Power Word: Barrier onto my platform as I'm jumping up onto it, which is a massive help getting the group stabilised. If you're taking an Electrocute in this phase though, you might want to save the PW:B for later to make dealing with the damage spike easier.
Once everyone on the platform is safe, then the rest of the AoE healing tools come out. My team assigns a single group plus 3-4 others onto each platform, so I cover the single group with Prayer of Healing and keep up the rest of the players up with Prayer of Mending on cooldown and Power Word: Shield as often as I can afford it. Any PW:S cast without a corresponding Rapture proc is an expensive proposition but also provides extremely high throughput in a situation like this when you know the absorb is going to be used, as well as improving the throughput of the Prayer of Healing. For me it's a judgement call, depending on how I'm doing mana-wise.
I tend to use my Shadowfiend and Hymn of Hope in this phase to prop up my mana, particularly if I get a lucky coincidence of Lightweave and Power Torrent.
Phase 3
In Phase 3 I tend to be assigned to a tank. On the Nefarian tank Heal becomes the bread-and-butter spell instead of Smite on the tank, because Atonement is too unpredictable with large numbers of other players in close range. On the add tank though it's really useful to weave Smites in with the Heals to take advantage of the throughput boost from Archangel when the adds' damage starts getting heavy.
You can also make good use of PW:B or Pain Suppression when Electrocutes are due either on the raid or the tank.
If you are assigned to the raid in this phase, spreading some Divine Aegis around with Prayer of Healing when an Electrocute is due will take the edge off the damage spike.
Possibly Related Posts: