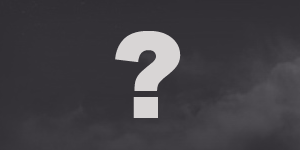 Last night, less than a week after Cataclysm went live, my guild mustered up a 25-man raid and advanced upon the Bastion of Twilight.
Ill not keep you in suspense: we didn't manage to kill any bosses. We were not, as they say, Prepared!
We did learn an awful lot though and I'm pretty sure we'll get our first kill on Thursday when we go back, once we've got a bit more gear and experience under our belts.
Trash
My experience of the instance is still extremely limited, but I like this sort of trash. Pulls of 10 mobs make you think very carefully about what CC you have and where it needs to be applied, but there are also some genuine AoE packs mixed in to provide a bit of welcome relief.
The first few pulls were pretty messy, but it didn't take long for everyone's tired old CC muscles to tone up again and pretty soon we were taking down the trash without incident.
Halfus Wyrmbreaker
We got to the first boss after about 45 minutes of trash clearing, and had a look at the buffs. We had the Storm Rider, Nether Scion and Time Warden active, which is a pretty nasty combination for the first week.
Our best attempt was 39%, so we have a way to go but the strategy and execution feels pretty good now. We'll test it out on Thursday and see, by which time we should have got a bit more gear and practice under our belts.
One lesson that came out of the Wyrmbreaker attempts is the need for communication. We were taking out the Storm Rider first, because his Shadow Nova was extremely disruptive, but we were still losing tanks despite having 4/6 healers assigned to them and only the boss and one add active.
It eventually transpired that the tank healers were switching off their assignments to cover the raid; that was why we were losing the tanks, rather than because the tank healing load was so excessive. Once we realised what was going wrong, we pulled the Time Warden along with the Storm Rider, which dropped the raid damage hugely. Even though we had 3 tanks engaged now rather than 2, they were staying up much more easily because the tank healers could focus much more on their assignment.
So healers: don't be afraid to say if you are finding yourself healing outside your assignment a lot, it's vital for the raid leader and/or healing lead to know where the stresses are being applied, and you probably know that better than they do.
Disc Healing
I've read mixed opinions on Smite healing from early experiences. From watching other healers, I definitely agree that Holy is the 'path of least resistance' at the moment, but I'm a stubborn sort so I'm sticking with Disc for the time being.
At the moment Disc is lacking in 'throughput' at current gear levels. The trouble is that with the 5-7% crit available from blue gear we're not seeing much Divine Aegis, and without a lot of Divine Aegis procs we're not getting much of a benefit from the Mastery on our gear either. With Disc's absorbs being low, we're having to heal more to make up for it, and that's costing a lot more mana.
Holy, on the other hand, scales quite a bit better at this end of the raiding spectrum.
I intend to stick with Disc for a while though, but I'll be swapping my offspec back to Holy again and learning how to work with the Chakra mechanics.
While I'm talking about Disc healing, Smite still seems to be suffering from range problems. 8 yards just seems to be a bit too small. I shouldn't have to keep nagging my tank to move closer to the boss, especially when some bosses are (or have been, at least) twitchy and will overcompensate if you move too close to them.
This isn't a problem on trash, generally, but bosses have much bigger hitboxes.
Mana and healing in general
Disc's current shortcomings aside, I clearly have a lot to learn about the new healing model as well! I reforged as much spirit onto my gear as possible, but I still managed to chew through it very quickly, especially on the early attempts, and I'm certainly struggling to last through a 6-minute fight. That will improve though, once I get a few more 346 items to replace my 333s and below.
It's quite difficult after two years of WotLK to get used to being stingy with heals, but it really is important not to heal when it's not needed. I've put the /stopcasting back into my Greater Heal macro (which also fires Inner Focus on cooldown) so I can both boost throughput immediately and interrupt a cast if it's going to be wasted, and I'm trying to stick to Smite/Heal/Penance until the tank is under 50% and actually needs that Greater Heal.
The thing is, you really do have to trust that the tanks aren't going to fall over in the next 5 seconds, that you have the throughput to dig yourself out of the hole, and that your other healers are going to be landing heals as well so it's not all on your shoulders.
Toto, I've a feeling we're not in Northrend any more!
Possibly Related Posts: