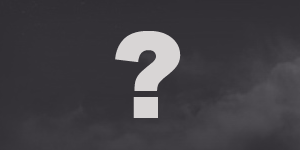 I was reading Kurn's latest post, and a comment in it caught my eye:
The problem with being a GM who has a blog that's mostly healing-related is that I have a LOT of healers and they're all awesomesauce and all chomping at the bit to get in there and HEAL.
Now this is something I've observed in other guilds as well; not with bloggers (not that I know of, anyway) but with the GM and Officers in those guilds. There seems to me to be a rough correlation between the high-profile figures residing in a given guild and the number and performance of the members of that same class or role. So if your GM is a healer, you'll find you tend to have strong, enthusiastic healers around.
I think there are two main reasons for a plausible link:

Fame and respect – A well-respected class blogger and commentator like Kurn or someone known around the realm as a good player will obviously attract people to them. And the people drawn to them are more likely to be of the same class or role because we tend to pay more attention to people with similar interests as ourselves.
They don't need to be Officers to attract this sort of attention.

Representation within the guild – If your Officers are all ranged DPS, you might expect they they'll have a different, possibly less sympathetic, perspective on the challenges faced by healers or tanks compared to a more balanced Officer team. Your potential recruits might not even be aware of this, but it can still affect them subconsciously.
I know I consciously looked at the Officers when I chose my current guild, because the last guild I was in with a DPS-dominated Officer corps was not a place that was sympathetic to healers or tanks at all.
I'd strongly advise guild leaders to keep an eye on their Officer compositions, and if you have to have a corps dominated by one role or another, make sure you have good strong links with the high profile people from the other roles to reassure people that they are listened to and understood.
Early in my raid-leading days I realise I was guilty of being a bit overly demanding on the DPS, until I spent a few months forced to play Shadow. That changed my perspective a lot. You need to be open to the other person's point of view, so make some critical friends who will tell you when there's a real problem.
And don't forget to pamper and spoil your blogging colleagues, because basically we're awesome!
Possibly Related Posts: