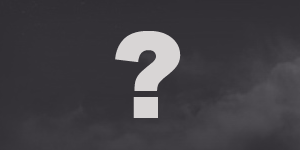 I recently did a clean installation of WoW for a new account and rolled (of course) a Discipline Priest. But something was bugging me: Penance and other channelled spells not only turn your character to face your target but this also makes your camera turn to face them.
In a boss fight, for example, my camera is usually facing in a particular direction to watch something specific, and the last thing I want when I throw a Penance at an off-tank or aggro-monkey DPS is for my camera to swing violently around.
The Cause
The key to figuring out the cause is that this doesn't happen to me on Malevica. That's because the account is much older. (This might also be the case for many of you reading this and thinking I've gone mad!)
You see, it turns out this behaviour is controlled by an option that used to be exposed but now isn't, so new installs default to the annoying 'turret-mode' and there's no obvous way of fixing it.
Enter the non-obvious!
The Solution
Edit: Zhiva in the comments suggested a much simpler way of achieving the same result as my original instructions (which appear below). Simply type:
/console cameraSmoothTrackingStyle 0
into your chat window in game and you're done. No messing with configuration files required, which is a plus.
Thanks for the tip!
All you need to do is add a single line to one of your WoW configuration files, as follows:
Make sure WoW isn't running.
Navigate to your WoW directory .
(e.g. C:\Program Files\World of Warcraft\)
Head into the WTF folder, then Account, then the folder for the account you use.
(e.g. C:\Program Files\World of Warcraft\WTF\Account\<ACCOUNTNAME>\
[Optional but highly recommended] Make a backup copy of config-cache.wtf somewhere safe, just in case something goes wrong.
Look for an entry containing:
SET cameraSmoothTrackingStyle "1"
If this line exists, change the "1" to "0".
If this line does not exist, add the line:
SET cameraSmoothTrackingStyle "0"
to the end of the config-cache.wtf file and save it.
Restart WoW and enjoy!
Possibly Related Posts: