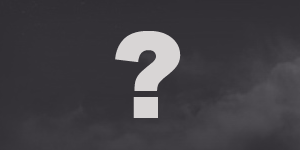 When I first came across this week's Blog Azeroth Shared Topic from Amaranth of Specced for Drama I was a little puzzled by the question: "What is your favorite profession and why?". I mean, as a progression raider it doesn't matter what my "favourite" profession is, I simply take what benefits me most. There's no emotion involved, right?
Well then I thought about the question a bit more and realised that actually I do have an answer to the question. Two, in fact.
Tailoring
Malevica is a tailor, and has been since I rolled her back in 2007. Even when Tailoring went through its darkest days in early Wrath (Darkglow wasn't worth much and they'd just taken away the idea of BoP crafted epics) she didn't drop it and pick up Jewelcrafting or Enchanting like every raider worth her salt ought to. Here's the point: I'd grown attached to it!
Tailoring had become a sort of underdog in my mind, and while I was the only tailor in my guild I felt like I was keeping something alive, keeping the faith somehow. I had to believe that one day it might be improved again and I'd be vindicated in my steadfastness. Plus, I didn't want to waste the hundreds, maybe thousands of stacks of cloth that I'd sunk into it. Now, of course, Tailoring is the pick of the crop for most, if not all, caster classes.
Malevica is a tailor today, and the new baby Priest I've recently rolled on a fresh server is also a tailor. So I'd say it's a good candidate for my favourite profession, if for unconventional reasons!
Engineering
I know it's probably an obvious pick but Engineering is still, for me, the most fun profession in the game.
It's been watered down a bit in recent times to keep its measurable benefits in line with the other professions, but there's still plenty of interest to be had. Parachutes and rocket boots and the Cardboard Assassin make for a lot of fun as well as providing utility to your team. You also get the Flying Machine mounts and the convenience of Jeeves and MOLL-E when you're out in the world.
It's a shame that the pets and Mechano-Hog were made BoE, because they were great ways to distinguish yourself as an engineer, but I can definitely understand the desire to give engineers an income stream. It's still a very expensive profession to level in a hurry, but I doubt you'll regret it!
Possibly Related Posts: