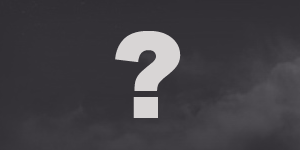 Great news for those of us still loving the Atonement spec in the form of a couple of recent hotfixes.
First:
The range of the heal on Atonement has been increased to 15 yards. It has been verified to be working correctly for the priest and party/raid members.
(Source)
This is a change we've been calling for for a while. You stil don't get total control over the heal if the melee are taking damage as well, but it makes it much more likely that you'll be able to hit the tank with Atonement at all.
And second:
The healing effect from Atonement is now being effected by healing modifiers correctly.
(Source)
This means that Atonement is being buffed by both Twin Disciplines (6%) and Archangel (15%). These are multiplicative, so for every 1000 points of Smite, you get 1060 points of Atonement normally and 1219 points of Atonement under a 5-stacked Archangel.
So you can finally push the Archangel button guilt-free now, since you don't lose the 15% bonus from dropping your Evangelism; it gets transferred to Archangel, and you can rebuild your Evangelism for a bigger buff.
However, Grace does not affect the size of the Atonement heal, according to my testing this evening. It would be nice to have this, especially for tank healing, but it's a step in the right direction.
Possibly Related Posts: