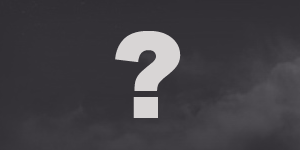 I happened to spot that yesterday was my 6-month Blogiversary! Go me! It feels a little bit silly to be making a special post to pat myself on the back, but when I started this blog I had no idea if I'd be still going in a month let alone half a year and yet here I am, going strong and looking forward to Cataclysm still as keen as ever. I think that's worthy of note.
I've definitely noticed that I've matured quite a bit as a blogger; I've worked out some of the kinks in my writing, settled on a 'personality', and I feel a lot more confident hitting that "Publish" button now, although I still get a little buzz every time I post something new. I've also reached out to the community, joining Blog Azeroth and spreading comments across a wide range of blogs, which is also something that I wouldn't have done 6 months ago. Blogging has been a nice boost for me personally over these last few months.
It's also really nice to see so many people visiting from links posted on guild forums. That's great evidence that I'm actually managing to directly help people, which is just awesome.
What's helped a lot is the support and encouragement I've recieved from around the internet.
At the risk of forgetting other significant people, I'd like to mention Zelmaru for including me in multiple Parliamentary Papers and generally being a source of encouragement; Beruthiel for highlighting me in her Community Spotlight and giving me my biggest influx of readers and subscribers to date; the fine folks over at Blog Azeroth for at least quadrupling the size of my Google Reader list as well as for the wealth of guides and tips they've amassed there; the Twisted Nether Blogcast for mentioning me multiple times too and for including me in the Wiki; Karatheya for getting me started; and everyone who's commented on my posts, subscribed to my feed or linked to the blog. Thanks all!
And to end on a gratuitous statistic: according to Feedburner I'm sitting at around 55 subscribers, which is frankly astonishing to me. I really didn't expect that many people would be interested in what I had to say.
Thank you for taking an interest, and I hope you stick around.
Possibly Related Posts: