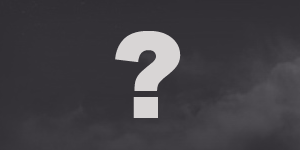 I'm sure it's a result of blind luck, rather than because someone at Blizzard reads my blog and decided to hand-select me for an invite, but for whatever reason I got a beta invite this morning.
And already I've hit a problem, I can't copy a character to the beta realm because it claims I have no valid WoW account on my Battle.net account. Apparently this means the servers are down for maintenance. Ah well, it's not like I could play at work anyway…
As far as the blog is concerned I will be breaking with my informal policy of not posting Cataclysm information until later in the process when it's a lot less likely to change, because frankly I'll have stuff to report or comment on, and this is my blog (cathedra mea, regulae meae, as Sheldon would say).
However, since I respect that people might not wish to see spoilers. So what I intend to do it flag all Cataclysm beta posts with the [Cataclysm Beta] tag just like this one is, place them all into the Cataclysm Beta post category, and tag them with "Beta". I can't automatically keep them out of the RSS feed, so if you do see an inadvertant spoiler I'll apologise now, but I will do all I can do to flag these posts visibly.
Might be an interesting test of whether I can heal without addons (nothing like a good bandwagon to jump on!)
Possibly Related Posts: