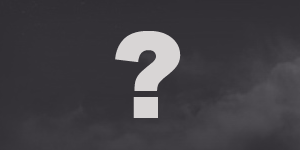 From following the EJ Discipline Compendium discussion, and from occasionally painful experimentation, I've settled on some basic tricks for getting started with Discipline healing in Cataclysm.
Spec
I've settled on a 33/8/0 spec, although the two points in Inspiration probably ought to go in Veiled Shadows Darkness instead. I've taken Inspiration to help the raid out.
Those two points have come directly from dropping Strength of Soul, and I'll explain why.
Power Word: Shield is either used on the raid to mitigate predictable damage spikes, or on the tanks to keep Weakened Soul up. In both cases, reducing the duration of Weakened Soul can actually be a disadvantage, which is why I've not taken any points in Strength of Soul at all.
What's more, with Train of Thought and Inner Focus macro'd to Greater Heal, the HPM of GH and Heal are essentially the same. As long as it won't be overhealing, GH is the heal of choice because you need fewer casts and less cast time to put out the same healing, leaving you more time to think, or to do other things.
Limited Heal casts also reduce the value of Strength of Soul.
Early theorycraft suggested putting one point in Strength of Soul and using one Heal in the rotation in order to make the best use of the Rapture internal cooldown, but all that achieves is making PW:S closer to mana-neutral. It's not necessarily wrong, but it's not a big win either, and that point can be used elsewhere.
Raid healing
As much as it pains me to say it, you'll probably find it easier to just suck it up and go Holy. I succumbed last night and the difference when I'm dealing with multiple targets is night and day.
(Cue the best part of an hour resetting all my bars from Shadow, trying to figure out how to make Holy Word: Chastise work, and setting up VuhDo and PowerAuras again.)
If you're stubborn like me and really want to stay Disc, or you need to fill in the raid healing role in a pinch, here's some basic rules:
Prayer of Healing heals for basically the same as Heal on each target, but costs just under 3 times as much. So if 3 or more people will benefit from the healing, use PoH. Remember that PoH can be used with Inner Focus to save you a chunk of mana, and you can use it with Power Infusion to speed up the cast and reduce the cost significantly.
If only one or two people will benefit from the healing, stick to Heal/Penance. It's slower, but more mana-efficient.
If you can foresee damage PW:S isn't a bad spell to use, especially if you can make use of the Rapture internal cooldown every 6 12 seconds. You certainly can't spread this around the way you used to though, Rapture is what makes PW:S remotely practical.
(Incidentally, I'm looking for a decent internal cooldown monitor, preferably without having to install ForteXorcist. Suggestions welcome.)
Renew is quite situational. It's not as mana-efficient as Heal/Greater Heal if you have time to cast them (for me, 2.4HPM for Renew with Inner Will vs 3.33HPM for Heal), but it's good if you're on the move a lot and especially if you glyph it and drop a couple of points into Improved Renew (if you're focused on raid healing, there are points you can free up.) [Edited, thanks to Aventera for the experience].
The thing that makes Disc more difficult in a heroic dungeon, where you're filling both the raid and tank healing roles, is that unless you're very good at anticipating damage you'll probably end up using much the same tools as Holy for raid healing, only they'll all be weaker than their Holy equivalents.
Add to that the fact that you'll have 20% less combat mana regen and probably won't have Replenishment to make use of Disc's bigger mana pool, and it's not an easy ride at all.
Oredith on PlusHeal summed it up neatly:
[Disc is] definitely viable, but you'll work harder to make it so. If you decide to go that route, no one will fault you, but just keep in mind that there's a path of lesser resistance.
Tank healing
Tank healing is a little more straightforward for a Disc Priest. Here's my simple decision rules:
Start with Prayer of Mending and Power Word: Shield before combat, as always.
Get Penance on cooldown as your opening heal.
Keep Weakened Soul on the tank, and keep Penance and Prayer of Mending on cooldown.
If you can use Smite/Atonement, use that as your filler with Greater Heal when you need a catch-up.
If you can't use Smite/Atonement (because the tank's too far out or the melee are stealing your Atonement heals) use Greater Heal as your filler spell, waiting to cast it until it won't be wasted. If the tank just isn't dipping far enough to justify a Greater Heal, either just regen some mana or look for someone else to help out.
I intend to keep persisting with Discipline, feeling it out and refining my technique. It's more work than Holy though, so I'll be using both specs, following that path of lesser resistance, depending on what's best for the fight. Ultimately, my guild comes before my attachment to a single spec.
Possibly Related Posts: